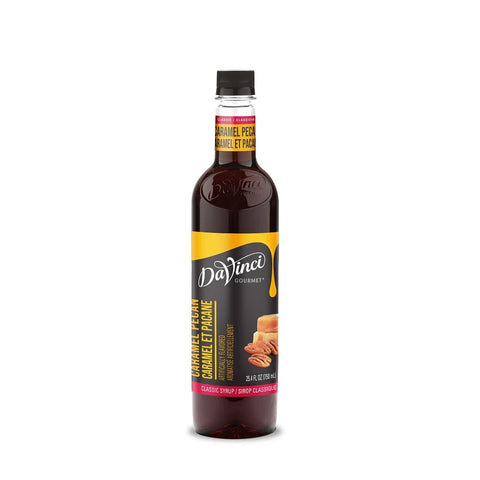 DaVinci Syrup - Caramel Pecan - PET - 25.4 oz
Description:
 DaVinci Gourmet Caramel Pecan is a combination of warm caramel and nutty pecans. It has a sweet authentic flavor.
Specially formulated to resist curdling in milk and to hold up well under heat, this syrup is the perfect choice for espresso-based drinks, hot cocoas, dessert cocktails, and milkshakes.
DaVinci Gourmet products, like this caramel pecan syrup, have a long history of commitment to quality and superior taste.