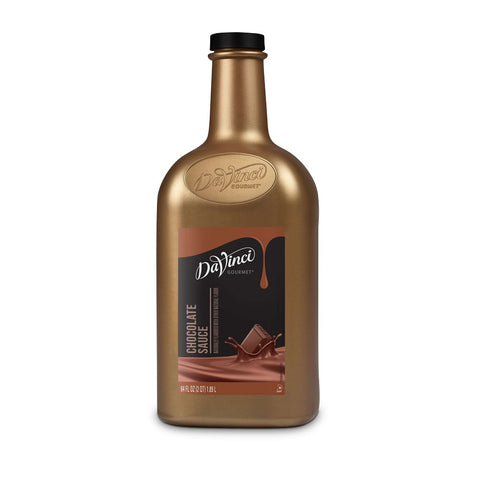 DaVinci Sauce - Chocolate - 1/2 gal
Description:
Enjoy the rich flavor of our popular Classic Chocolate Sauce when you add it to your decadent dessert and drink creations. This creamy sauce from DaVinci Gourmet features deep chocolate flavor. Our easy-to-use chocolate sauce contains a blend of natural and Dutch cocoas for deep chocolate flavor balanced with sugar and high-quality ingredients for smooth results. Across the globe, professional baristas trust DaVinci Gourmet products like this delicious chocolate sauce to help them create beverages and desserts that delight their discerning customers.

Try our rich-tasting Classic Chocolate Sauce in a wide range of beverage and culinary applications. Add to coffee, mochas, frappes or hot cocoa for delicious chocolate flavor. Or drizzle our sauce over whipped cream atop beverages for a ribbon of chocolate decadence. Pour over ice cream, or add to milkshakes to enhance their flavor.