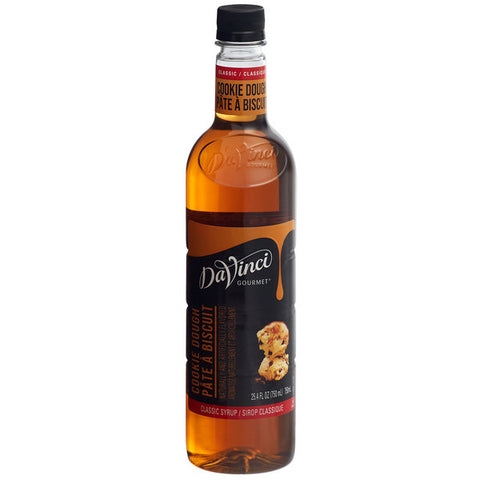 DaVinci Syrup - Cookie Dough - PET - 25.4 oz
Description:
Indulge your taste buds with DaVinci Gourmet's delicious buttery cookie dough flavor. Our Classic Cookie Dough syrup is sweetened with pure cane sugar to enhance the buttery flavor.
DaVinci Gourmet uses only the highest-quality ingredients. Each Classic syrup is specially formulated to mix easily in both hot and cold beverages, and resists curdling dairy for a consistent texture. The Classic Cookie Dough syrup makes a delicious addition to any  beverage.
Our Classic Cookie Dough syrup is Kosher-Pareve certified.