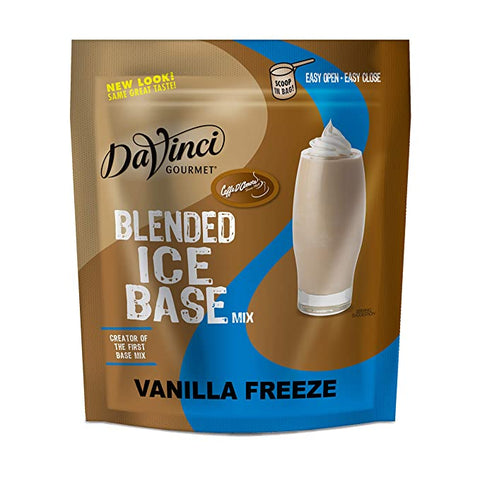 DaVinci Gourmet Vanilla Freeze Ice Blended Base Mix - 5 x 3 lb Bag
Tags: iced beveragepowder mixvanilla
Description:
Sweet vanilla flavor is the focus of this extra-creamy Vanilla Freeze Blended Ice Base mix. The coffee-free, caffeine-free vanilla mix delivers mellow sweetness and smooth, velvety texture to a variety of beverages.
Enjoy frozen, iced or hot. For blended coffee drinks, simply add espresso, milk and ice. Add juice and/or fruit to create refreshing, flavorful smoothies. - Formerly known as Caffe D'Amore
Vanilla Blended Ice Base Mix is caffeine-free, coffee-free and contains 0 grams trans fats per serving.